Inspector:  Eamon Ryan
Eamon Ryan was appointed as Inspector of Custodial Services on 4 May 2019, taking over from Neil Morgan who retired after 10 years in this role.
Before taking up this appointment, he was the Executive Director Integrity and Risk at the Public Sector Commission and prior to that the Executive Director Professional Standards and Conduct at the Department of Education. He has a BA in Legal Studies and brings almost 30 years' experience in senior roles involving integrity, risk, governance and accountability.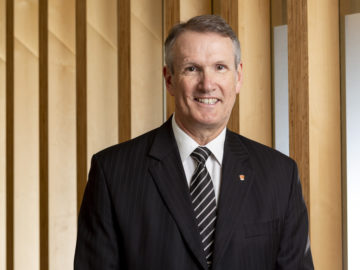 Deputy Inspector:  Darian Ferguson
Darian Ferguson was appointed as the Deputy Inspector in 2018 as part of the transition plan to facilitate the retirement of Andrew Harvey.
Before taking up the appointment Darian was the Director Human Resources at the Department of Justice. Prior to that he held the position of Director Human Resources at the Western Australia Police for some nine years. Darian has a Bachelor of Business and the Graduate Certificate in Public Sector Management. He brings with him a wealth of experience across the public sector along with significant experience at senior levels.
Page last updated: 01 Jul 2019